Kalahari Hunting News

The purpose of the "Kalahari Hunting News"  is to deliver high quality, free  hunting news to special people.
That is... people who loves nature, the outdoors, hunting (since hunting is the best way of conservation) and the Kalahari region of Namibia, Africa.
Our hunting newsletter is FREE.
It does not mean "cheap" however, since we will provide hunting news that will be available to our subscribers exclusively.
When you subscribe to "Kalahari Hunting News", you will receive:
Recent news from the Kalahari
News, pictures and stories on hunting in the Kalahari
Reviews and interviews from guests
Interesting articles on hunting in general
More on quality hunting products
Spiritual comfort... the Bread of Life!
Access to free Kalahari wallpapers... every month!
Back Issues of our Newsletter are available to subscribers only.
However, you may wish to see an example of what you can expect in your inbox if you do subscribe.
So just click here to see one previous issue of "Kalahari Hunting News"!
You will never regret this subscription!
And... if ever you would like to not receive it anymore, it will be just as easy to unsubscribe - although we've never had such a case!
---
Subscribe here...

Don't worry — your e-mail address is totally secure.
I promise to use it only to send you Kalahari Hunting News.
I hate spam as much as you do! That is why you will get none from me.
NB: You will need to click the special link in the confirmation email I send you to activate your subscription and receive the "Kalahari Hunting News". This is called double opt-in and is an anti-spam measure...
So... make sure about that final click!
You may send any comments or feedback on our Newsletter via our Contact-page.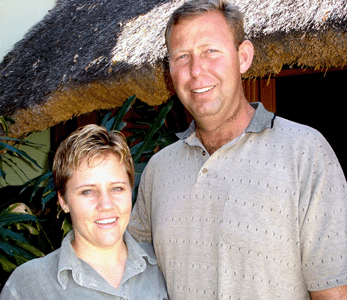 We love the Kalahari, hunting and all the special animals living here. As the "editors" of this Newsletter, we want to share with you our passion.
Above all, do we feel very privileged to live here in the Kalahari so close to nature and all the wonders of God...
"The LORD is the portion of mine inheritance and of my cup: thou maintainest my lot. The lines are fallen unto me in pleasant places; yea, I have a goodly heritage... I will bless the LORD, who hath given me counsel... Therefore my heart is glad, and my glory rejoiceth..."
(Psalm 16:5-9)
---
Quick Links to other pages on our site...
---

---