AIR TRAVEL TIPS...
For Hunters to Africa
Air Travel to Africa is a headache for many hunters who dream of an African Hunting Safari.
So I asked Terry Blauwkamp, who hunted and traveled to Africa several times (20!), to write down his Air Travel Tips. Thanks again to Terry for sharing his knowledge.
I used Terry's article and re-organized it a bit to make it as simple and easily understandable as possible.
May this be a great help for all the hunters and visitors to our site.
As Terry said at the end of his article,
"...there are a lot of hoops to jump thru, but it is not all that bad as you just take them one step at a time.
I've done it plenty of times, and now it is just second nature."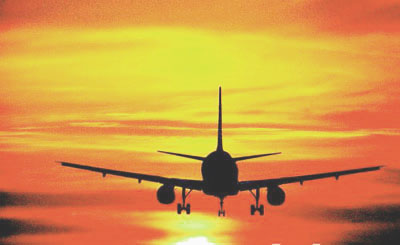 ---
Do YOU have an Air Travel Tip to share?
Then please see the space at the bottom of this page!
Enter it... it will be appreciated by all the visitors to this website.
---
If there is a "weakest link" in the whole scheme of things having to do with your African Safari, the Air Travel portion is certainly it. Here are my Air Travel Tips and I hope it will save you some effort and also a buck or two.
GENERAL TIPS FOR HUNTERS
TRAVELING TO AFRICA
1. Do not try and book your tickets on-line via an Airline web site
They seldom have any bargains there and you really do need someone (with a live voice) to help you if things go wrong. If you book it on line and have a problem or need to change a flight, there is no one to talk to, and that computer web site could care less.
Also if you try and book tickets online, you could have trouble booking any extra flights within Africa and you will have trouble booking inexpensive add-on tickets from your hometown to your jumping off destination.
2. Use a Qualified and Hunter-Orientated Travel Agent
There are only a few really qualified and hunter orientated agents in the country. Your local corner travel agent most likely has no clue most of the time what to do.
Most of the bigger travel agencies that book 90% of all African hunters have contract prices with primarily South African Airlines and other International carriers and that can save you money.
Here is a list of Travel agencies.
(We prefer and recommend the first one listed below, since they've given us personally excellent service and prices when we as a family travelled to USA.
~ Duvenhage family).
3. Get a Customs Form 4457
Be sure you go to a US Customs office and get your Firearms listed on a Form 4457 called "Certificate Registration for Personal Effects Taken Abroad". U.S. Customs Form 4457 must be completed and stamped in the USA before boarding your flight to Africa. It proves ownership of personal items, such as rifles, taken out of the country.
You will need this Form upon arrival in Africa, AND upon return to the US.
(Be sure to read also the tips about this form under the topic below called "On Your Return to the USA".)
FLYING FROM USA TO SOUTHERN AFRICA
OPTION 1
Fly from your hometown to Washington D.C. Dulles Airport connecting to South African Airways (SAA) non-stop (except in July & August) to Johannesburg South Africa or Joberg as we call it. This flight leaves at 5:50 PM every night, so there is ample time to get to DC to make the connection.
Important About This Option: Be sure that you have a minimum of 2 hours between your arrival in Dulles, JFK or Atlanta and your departure time. 
So leave home extra early so that you get to Dulles at noon if need be. So what if you have several hours to kill, it sure beats cutting it too close and either you missing the flight, and/or you making it but you guns and luggage do not.
Sometimes you and your luggage will make it but not the guns, as this is because guns are handled differently, and it just takes more time.
This means when you get to Joberg without your guns you are messed up again, as you could have a connecting flight to another South African Airport or to Namibia, Botswana, or even Zimbabwe. Now you have a problem as you have folks waiting for you at your destination and you are not coming until your guns arrive.
And no, they just don't just forward your guns like they do your luggage in the USA. You need to get gun permits (or transit permits) upon arrival, and you must be there to do it.
To take some of the hassle out of the firearms permit application and transfers, I highly suggest you look up www.hunterssupport.com as they will meet you upon arrival in South Africa and handle things from there.
I personally have used them several times and will not go there without their help.
OPTION 2
Another option is to go to New York's JFK airport and take SAA from there direct to Joberg with only a stop for fuel in Dakar Senegal.
OPTION 3
Another popular option is to go to Atlanta, and take the Delta flight directly to Joberg with also a fuel stop in Dakar.
OPTION 4
Some folks feel it is better to go via Europe. The "problem" with this, is that you fly all night from the US to Europe, and then sit all day in the airport as all their flights leave at night again. Some folks prefer to get a day room and break up the trip. Whatever suits your taste or budget.
[For clients flying from USA to Namibia, this last option above (nr.4) is our nr. 1 recommendation! ~ Uitspan Hunting]
FLYING FROM EUROPE TO SOUTHERN AFRICA
There are several European Airlines that go directly to Africa, so things are not too difficult. There are lots of non-stop flights to hubs in Europe like Amsterdam, Frankfurt or London.
Important here: If traveling thru Europe, the latest news is that your ammo must be in a locked metal container, not just boxes of ammo put in your luggage. Supposedly, this "Locked metal container" can be put in your unlocked luggage. I use a "cash box" that can be purchased for around $10 at Wal-Mart or an office supply store. It only has to be big enough to hold 4 to 6 boxes (5 kg) of ammo. Then pack a little foam around the ammo to keep them secure and you should be in compliance.
Flying from Europe to Southern Africa, you have the following options:
OPTION 1 (via London)
London is not my # 1 choice, but if you must go there, be sure you go into and out of the same airport, as they have Heathrow and Gatwick, much like New York has La Guardia and JFK. Do not attempt to change airports in London or take possession of your guns as that is big trouble, and expensive, as you must hire a courier.
OPTION 2 (via Amsterdam)
Amsterdam in the Netherlands is a good choice with KLM going directly to Joberg. But... You must get a firearms transit permit to go thru there even if your guns are checked from the arriving airline directly to the departing airline.
OPTION 3 (via Frankfurt, Germany)
Frankfurt Germany is the major hub for getting Joberg, and especially to Windhoek Namibia as Air Namibia goes non-stop from there. Frankfurt is not a problem with firearms if just check your firearms all the way thru to Windhoek or Joberg. If for any reason you are going to take possession of them, then you must get a German gun permit. Fax your request for information to 011-0049-069-212-43365 or send an e-mail by clicking here.
[For clients flying from USA to Namibia, this last option above (nr.3) is our nr. 1 recommendation! ~ Uitspan Hunting]
ENTRY IN NAMIBIA / SOUTH AFRICA
Entry into Namibia is a breeze as you just fill out the form upon arrival and go on your way.
You will be required to fill out a Rifle Import/Export Application, which must be handed to the police at the airport. Download and print your Rifle Import Application by clicking here.
Like I mentioned above, Joberg is a different deal for permits, and much more information is required, and that is why I use Air-2000.

LUGGAGE, AMMO AND GUNCASES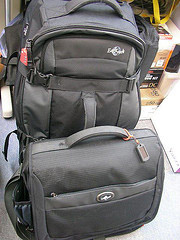 AMMO
Airline regulations state that you can only take a maximum of 5 KG (11 lbs) of ammo per passenger, and that the ammo must be in its original box. Ammo is also "supposed" to be in a separate luggage, but every once in a while, an airline decides they want it in the locked gun case.
GUN CASES
Use only good aluminium cases. No plastic. They will take a beating from hell, and only aluminum can stand the punishment. Also, only 2 guns per case are allowed, so don't take those big coffins that take 3 or 4 guns, and they also must be less than 50 pounds.
Important:
Don't put such nice "theft inviting" items as binoculars and cameras in an unlocked luggage bag. I've found that putting my binoculars in my gun case works well, and I carry my camera with me.

Don't be a hero and take the bolt out of your rifle, and put it in your carry on bag. When a bolt and with its handle goes thru X-ray, it looks like a pistol, and guess what that will get you at an airport? Take the bolt out of the gun, but leave it in the gun case.

Don't try and take an extra riflescope or range finder on the plane either. A lot of common sense will take you a long way in packing and flying.

Please mark your gun case clearly with your name, address and contact number.
LUGGAGE
International travel used to allow a luggage bag of 70 pounds, but now that has been cut to 50 lbs.
Now 50 pounds is not too bad, but we have found that using a lightweight bag really helps. If you start with a 20 lb heavy Samsonite suitcase, you can only put 30 lbs of stuff in it, including your 11 lbs of ammo, and that leaves 19 lbs of clothing and boots.
We have found some old US Air Force flight bags made out of rip-stop nylon that weighs only about 2 pounds, so we can put lots of stuff in that bag and still be under weight.
Important: If you book your entire trip on one itinerary, showing international travel, you "should" be able to take two checked pieces of luggage.
Many US Airlines have gone to only one free bag, but United Airlines told me, that we can take two if it is connected to an international ticket.
ON YOUR RETURN TO THE USA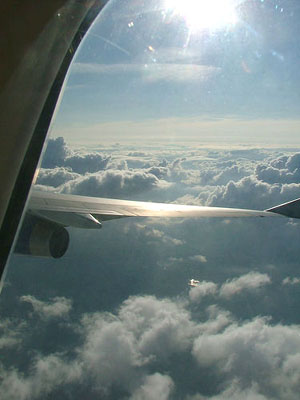 Now, how about the return flight to the USA?
From where ever you are, you will again need to go thru all the "hoops" and get yourself, your luggage, and guns on the right plane home.
If you are coming from Namibia to Joberg or going thru Europe, all is not too hard.
Check all your guns and luggage all the way back to the USA. They will usually put tags on your items all the way to your home airport.
BUT…… You will need to collect your luggage and guns upon arrival in whatever city you arrive in, and clear US Customs.
Now is when you really want to have your Customs form 4457 (see link and info above) that you procured before you left. The US Customs folks want to see that Form and the firearms that match it upon arrival.
More about Customs Form 4457: Put only one Firearm per Form 4457. Don't mix and match them. It only confuses the agents and makes this go slower than they already go.
Washington's Dulles International Arrivals is one of the slowest places I have ever arrived at. Atlanta is much better and New York JFK is not too bad either.
After clearing Customs, they will tell you where to put your luggage and guns so that they can be sent to the next connecting flight to your home.
About missing guns and insurance: God forbid when you arrive in the US, or your home airport, that your guns are missing.
If they are missing, file a lost luggage claim with your arriving airline, and now, is when you really wish you have purchased extra insurance from Sportsman's Alliance Co. Look up www.siai.net or call 1-800-925-7767.
I purchased their Firearms Insurance several years ago, and last year when I lost my guns coming home in Dulles, they were great to work with, and I will continue to buy their Insurance.
Don't depend on your Home Owners Insurance to cover you. Unless you have a specific rider attached to your policy, odds are your guns are not covered for very much.
AIRFARE COSTS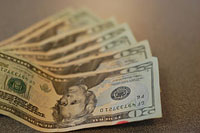 Many folks ask, "What will air fare cost?" I can't answer that because of the many variables there are.
Time of the year: What month you fly can make a big difference, as the fares are higher in the "peak" season like June, July and August. Most Airlines have 3 or 4 fare levels depending on dates.
Area of departure: Also if you live on the West Coast, it costs more to fly to Washington DC or Atlanta, than it does from Indianapolis or Baltimore.
Quotes of Travel Agencies: Talk to a few of the listed agencies, and get their quotes.
As you can see, there are a lot of hoops to jump thru, but it is not all that bad as you just take them one step at a time. I've done it plenty of times, and now it is just second nature.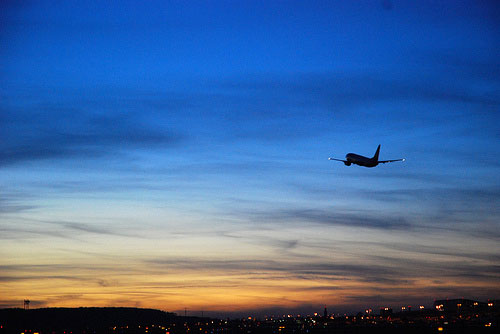 If you have any questions regarding Air Travel to Africa, feel free to
Contact Terry per e-mail .
More Air Travel Tips shared...
I am repeating what Terry suggested. Upon arrival at Tambo Airport in Jo'Berg it is a good idea to have a Meet-and-Greeter who will guide you through Customs. The Greeter will help you get your guns in the country and help you fill out the necessary paperwork. The Greeter will do all the necessary customs work and you can sit back and relax. You will have peace of mind. I book my Flights with Cabela's Travel Services and they can arrange a Greeter for you. Call Jennifer at 1-800-884-9332.


~ Stephan Hofmann, USA
When traveling on a Safari, one of the most important items that you will bring are your guns. Be sure to purchase the best gun case you can afford. Airline baggage really knocks them around and they have to be well built. Last year the reticle on the scope of one of my rifles was cracked and the wood was severely marred. I had purchsed a cheap case and the two rifles I had in it rubbed and knocked against each other in transit. This time I am bringing a DO-All Flight Proof Cape Buffalo two gun case that has padded dividers to separate the two guns. It has recessed hinges and a car can run over it without damaging it. I might have to pay an extra baggage fee for this extra heavily built case but your guns are one of the most important items you will bring on your Safari; so don't be cheap when transporting them.


~ Stephan Hofmann, USA
If you can swing the time, arrive 2 to 3 days prior to your safari starting. You can get over your jetlag and acclimate, see some sites and if your bags do not arrive with you, these few days will give the airline time to get them for you prior to your hunt.


~ Rob Sachs, Colorado
When traveling 15 hours on South African Airlines it is a good idea to take a small baby Aspirin (if directed by your doctor) before the flight. This will help prevent phlebitis or blood clots in the legs that can result from sitting for long periods of time. Also leg, foot, and ankle excercises can be conducted periodically while sitting or one can get up and move around a little. To help prevent dehydration on the long flight make use of the water and orange juice that the attendants pass out every hour. The availabilty of these fluids is a wonderful service.


~ Stephan Hofmann, USA
This may sound simple but I found out that it is handy to carry a pen during a flight to another country because you need one when filling out the entrance visa. I found out that the Customs at the Windhoek airport do not lend out pens. You are on your own. Of course, it is a good way to meet fellow travelers when borrowing a pen from them.


~ Stephan Hofmann, USA
I book my African trips thru Cabela's Outdoors. I call Jennifer Estrada and she quotes me a good price. Cabela's has a large volume contract with SAA AND GETS GOOD PRICES FOR ANY CUSTOMER, IF YOU GO ON A CABELA'S TRIP OR NOT.
I am in the process of booking a flight from Milwaukee to Windhoek for May 2009. The flight to Joberg will be 1300 and the flight from Joberg to Windhoek will be 300. With tax the flights will cost about 2100 USD.
IT IS THE OFF SEASON SO GOOD PRICES ARE AVAILABLE IN MAY.
You can contact Jennifer at Tel. 1-800-884-9332.


~ Stephan Hofmann, USA
---