Hallo,


The Best of Hunting!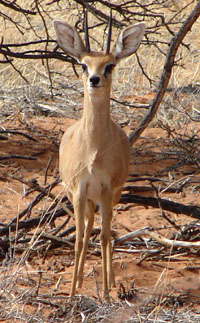 (Double-click on the mail in your inbox to open it properly. You will then have a better view of all the text and pictures.)

Read in this Newsletter about:

A COLD Winter in the Kalahari
Your new wallpaper: Kudus on Uitspan Ranch!
A 58" Trophy Kudu
Hunting groups
Gemsbok Video
First Hunt in Africa
Trophy Hunting Buoyant Industry for Namibia
When the dust settles... The Moment
More Hunting Pictures
Spiritual Comfort
(Picture top right: Steenbok antelope with trophy-quality horns)
---
As all the years before, we have had this year great times with special people who hunted on Uitspan Ranch.

Every visitor bring with him/her an unique personality and, combined with each one's different history of hunting, other stories to tell and different expectancies of what hunting in the Kalahari will be like, it results in wonderful hunting times on Uitspan (you will see pictures of these hunters below). We thank all of them for being such great guests!

We have had till now, a very cold winter here in the Kalahari of Namibia. Several nights of severe frost caused damage to plants and vegetation. We are thankful however, that the antelope and other animals are still in a good condition - in spite of the drought. The venison hunters who booked for the following weeks here, will get good quality meat to take home!
---
Only for you, our subscribers:
The new free Kalahari Wallpaper for you this month, contains a nice kudu picture.
Remember that the password to see this page is: uitspanranch453
Click on the following link to see this month's picture: Kalahari Wallpapers
---
A 58" Trophy Kudu!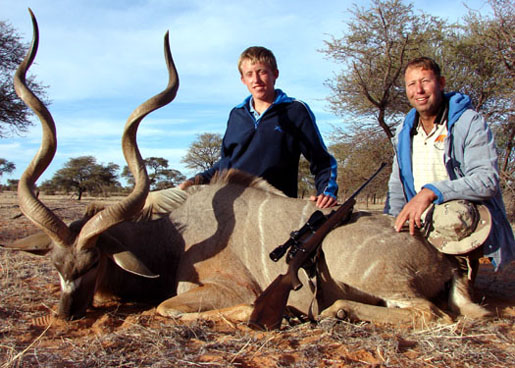 This magnificant Kudu trophy (picture above) was hunted on Uitspan Ranch during July 2007 by Tiaan Bindeman(15) of Namibia.
Tiaan loves to hunt. During recent years, his father took him out on different hunting trips in Namibia and on several of these occasions, Tiaan brought home a good trophy.
He hunted one kudu before, but not a real trophy.
Michael (the PH of Uitspan) guided Tiaan on this kudu hunt. They spotted the animal with the vehicle and from there, tracked and stalked it on foot. After a long day of hunting, Tiaan took this great trophy late in the afternoon with a perfect shot!
In our next Newsletter, we will include the video of Tiaan's hunt. Do not miss it!
---
Hunting News / Pictures / Stories
In the first week of June, Frans Wessels and his 5 friends (Johan van Zyl, Hennie Wessels, Anton Coetzee, Jaco Louw and Gary Doms) hunted for venison on Uitspan.
They took 7 kudus, 3 gemsbok, 4 eland and 1 blue wildebeest. One trophy kudu was hunted by Frans and another one by Jaco (see picture further down).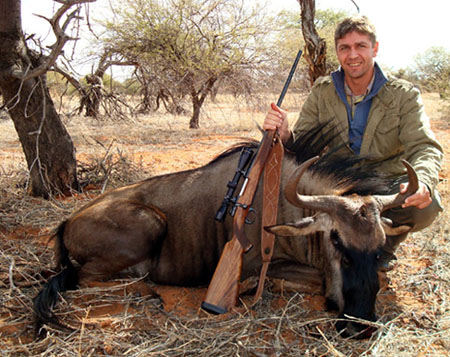 Johan van Zyl (picture above) took this Blue Wildebeest. The photogenic qualities of both of them contributed to the beautiful picture..;o))!
Jaco (above) and Michael stalked this kudu bull for quite a distance. The thick sand of the Kalahari and the alertness of the bull (with some of his female friends), made this hunt a challenge. The hunter(s) were indeed ecstatic after their success. Just after Jaco shot his kudu, Michael filmed a short video-clip. Watch it here!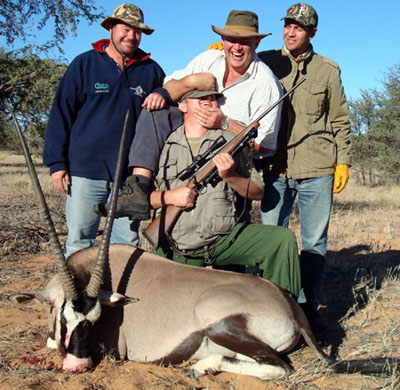 Above: The guys enjoying their time together in the Kalahari! Hennie and Anton were somewhere else, hunting with Hendrik.
Below you see Hennie and Gary on our hunter's camp's "balcony" - having a sundowner at the end of a hunting day in the Kalahari.
---
Hannes Swart visited us in July for the second time this year. This time Hannes brought his lovely wife Hester, with him to the Kalahari.
Hannes ordered 3 Kudus for venison and again did all the processing of the meat himself.
As soon as their work on the meat was done, they took a few days off to relax in our camp. The peace and tranquility of the Kalahari-surroundings seemed to recharge their "batteries" and at the end of their time, they were ready for the stressful city-life again.
Click here to read a letter this hunting friend wrote us earlier this year!
---
Ron and Troy Winterbach from Texas, USA, hunted last week on Uitspan with our friend Kobus Honniball.
This father-and-son hunted 1 Steenbok, 1 Duiker, 1 Impala, 1 Gemsbok and 2 Kudu (all trophies). They were even so lucky to get a huge caracal. The Kalahari ranchers have a lot of problems this year with these predators. One farmer even lost 18 sheep (killed by one caracal).
(In our next e-zine, we will place more pictures of this hunt.)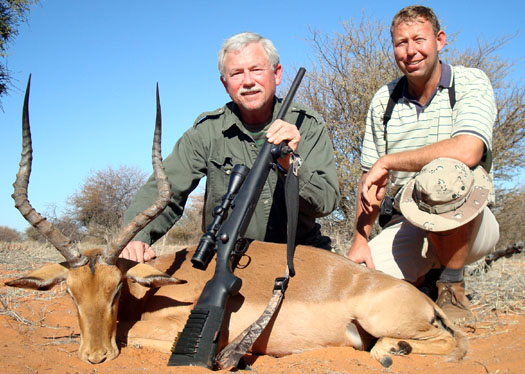 Ron, a pharmacist in Raymondville, Texas, took this beautiful Impala. He had reason to be impressed!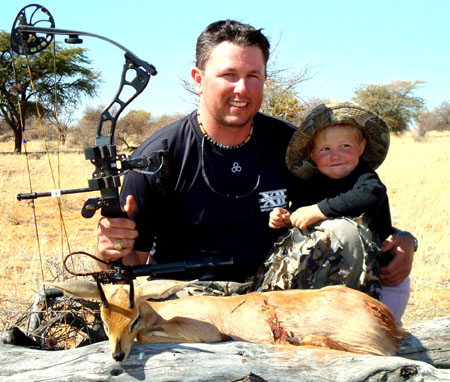 Troy (picture above) hunted a Steenbok and also a Kudu and Gemsbok with his bow. Here you see Troy with our youngest daugther, Isabella.
(Thanks Troy and Ron, for giving so much attention to our children!)
New Content on Kalahari-Trophy-Hunting
We have made a video of some nice gemsbok pictures. It shows these magnificant mammals in their natural environment.

The Kalahari is a special place for anyone to visit for that "first-time-to-Africa"-hunting adventure. I recently wrote an article on the reasons a hunter should start his/her Africa experience here!

(Thank you Nancy, for that final editing!)

We have put together new special hunting packages for hunts during 2007 to April 2008. This may be the time to tell your friends about this special opportunity... to grab their African Trophy Hunting Adventure - right here!

(To send the link to any friends, right-click on the next page and select "Send link..".)
Quality Products not to miss...
For any hunter, outdoorlover or adventurer, this computer game will give hours of joy and entertainment.

It is "Hunters Craft", an interactive shot placement simulator. It is made in Africa and is indeed filled with real hunting scenes from all the different parts of this continent.

Read more about it on the next link and know that you will never regret spending this U$34 (R199 for South Africans)!

Click here to find it on our Hunting Info-page.
Interesting Articles on Hunting
This is another great article recently published in "African Outfitter" Magazine. Herman Jonker wrote about "The Moment", i.e. that moment every hunter knows about:

"To a dedicated, powder-in-his-veins, ticks-on-his-ass hunter, hunting is an all-round affair. It's about being out there; scouting, stalking, outwitting hairy things and getting himself a little dirty in general. It's about the whole craft of getting to the point where a shot can be taken. And then comes The Moment; the decisive final moment when the shot that will determine the outcome of the hunt, is taken."

A great article about the trophy hunting industry of Namibia was written by Brigitte Weidlich. It is informative and interesting.
Spiritual comfort... the Bread of Life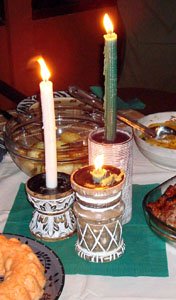 May the Word of God serve to become also in you a well -
"...But whosoever drinketh of the water that I shall give him shall never thirst; but the water that I shall give him shall be in him a well of water springing up into everlasting life." (John 4:14)
Souls That Glorify God
Click on the links to read: Psalm 19 and Psalm 111

There is not a man on earth who does not hear the speech of the heavens. Powerfully the sun comes up to every man every day. Nothing is hid from its heat. All men know therefore that there is a God Who made that sun and moves it exactly according to a predetermined schedule of time and on a predetermined course.

Knowing that there is a God, all men must live according to His law. No one is a law unto himself. The heavenly bodies all move according to a law set down by God. And man, made in the image of God, as a thinking, willing creature, must live according to God's ethical, moral, spiritual law. In other words he must love God, and in that love serve Him day and night, He must glorify God by his works as well as by his words.

And having fallen into sin man needs God's law to teach him how to serve and glorify the one true God of Whom the heavens speak. David therefore wrote in Psalm 19:7 , "The law of the Lord is perfect, converting the soul: the testimony of the Lord is sure making wise the simple." When man came from the hand of God in paradise, he did see God's glory and did glorify Him by his walk and words. But man fell and now needs to be converted and made wise in regard to Satan's lie and his own God-given calling. And in His grace God has given us that perfect law. It shows us perfectly our calling; and it serves to make us perfect.

Consider that the heavens declare the glory of God, because it is God Who is speaking through them. The same is true of His law. It is His law and He speaks through it. Therefore we can be sure that this law is perfect, making wise the simple, to give them souls that glorify God.

When we sin, we say that God's law is imperfect and foolish. What shameful pride sin displays! Let us instead with David sing:

Most perfect is the law of God,
Restoring those that stray;
His testimony is most sure
Proclaiming wisdom's way.

Quote for Reflection...
The ascension of Christ is as vital and cardinal a part of the Truth as is His death and resurrection, and provides the same rich food for faith to feed upon. As it was not possible for death to hold Him, so it was not fitting for the earth to retain Christ. He who humbled Himself and became obedient unto death has been "highly exalted and given a name which is above every name."
(Philippians 2:9)
– Arthur Pink
---
We thank the PRCA, who made this Daily Meditations of Rev. Heys available for our Newsletter. Read more about their missions, literature and wonderful publications on their website PRCA.
---
Funny... Deer Hunters!
Two hunters went deer hunting every winter without success. Finally, they came up with a foolproof plan. They got a very authentic female deer costume and learned the mating call of a female deer.
The plan was to hide in the costume, lure the buck, then come out of the costume and shoot the buck. They set themselves up on the edge of a clearing, donned their costume and began to give the deer love call.
Before long, their call was answered as a huge buck came crashing out of the forest and into the clearing.
When the buck was close enough, the guy in front said, "Okay, let's get out and get him." After a moment that seemed like an eternity, the guy in the back shouted, "The zipper is stuck! What are we going to do!?"
The guy in the front says, "Well, I'm going to start nibbling grass, but you'd better brace yourself."
---
If you like this e-zine, please do a friend and me a big favor and "pay it forward."

If a friend DID forward this to you and if you like what you read, please subscribe by visiting... Kalahari Hunting Newsletter!

Comments? Ideas? Feedback? Let me have it, right between the eyes! I'd love to hear from you. Just reply to this zine and tell me what you think! I will appreciate every response.
---
Till next time...
"Blessed is every one that feareth the LORD; that walketh in his ways. For thou shalt eat the labour of thine hands: happy shalt thou be, and it shall be well with thee."
(Ps.128:1)
Greetings from all of us at
Uitspan Hunting Ranch, Namibia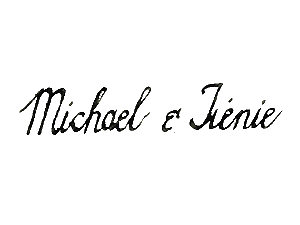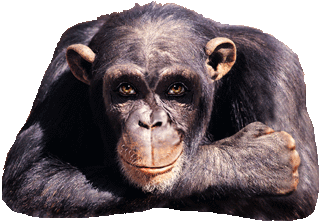 ---