Kalahari Trophy Hunting Blog
The Kalahari and hunting here offer so much to write about, to share with people interested in the ways and "pearls" of nature, that I have much more topics to add to this website.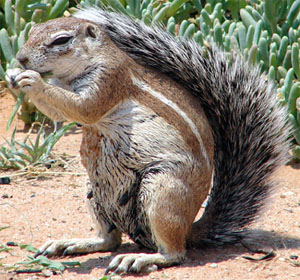 By subscribing to our Blog, you can stay up to date with all that is new to the site.
It works almost the same way as a newspaper front page: the headlines deliver the most important and most recent news.
If you are new to RSS, click on the "What's an RSS feed?" line in the box below the navigation bar.
If you already know how to use RSS, just click on the orange button in the same little box.
The other buttons can also be used to provide our feed to your Google, Yahoo or MSN feed.
Enjoy all the headline-news from the Kalahari of Namibia and take off some time to chew on it!
Have a look at our live-blog here... and post your comments
Read all about the famous Kalahari animal species
Subscribe to our FREE Newsletter!
African Trophy Hunting
African Trophy Hunting can be a new experience to many people. Here are all the information you need and all the FAQ's about hunting with us in Namibia, Africa.
---

---