Hallo,


Hunting News from the Kalahari, Namibia
Click here to read on the web the latest hunting news from the Kalahari, Namibia.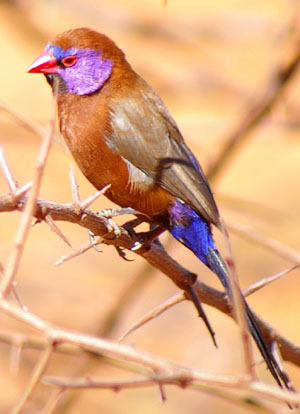 Read in this Newsletter about:
End of 2011

Your new wallpaper: Martial Eagle

Predators keeping us on our toes

Hunting Pictures: May and June 2011

THE Top Trophy in the history of Uitspan

From the PH: You have to think like a Jackal

God's Wonderful Gift to Us
Picture on the right: A common resident and very beautiful bird of the Kalahari: the violet-eared waxbill.
---
End of 2011
We've come to the end of 2011 and hopefully this Newsletter will reach each of you before 2012. We were determined to send you some news here from Uitspan before Christmas, because we love to stay in touch with our hunting friends all over the world.
Thank you for waiting patiently for this issue of our Newsletter. Those of you who've hunted with us before, will remember that, since we do most of our work ourselves (catering, cleaning, some caping,etc.) - during hunts as well as some other work on the farm, we do not spend a lot of time at the computer, thus the delay. Thank you for all you e-mails and correspondence during the year. We appreciate it and love to hear from you!
We are enjoying our summer here in the Kalahari, although we have some very warm days. However, we find it overall not as hot as summers of previous years. We've had a little bit of rain about three weeks ago. Northern Namibia had bigger showers then, but here in the Kalahari it was only scattered showers and most farms haven't had any rain yet. We hope and pray for rain soon, because it is very dry and dusty and the first rains always wash off the dust from everything.
December is also the time of the year when our workers go on their yearly vacation. So we are very busy with miscellaneous things on the ranch as well as general maintenance. The sheep all needed a dosage against parasites and worms for the (hopefully) upcoming "wet" season. The gardens and vegetable patches needs to be watered every day to keep off the adverse effects of the Kalahari's arid climate. The water installations and troughs on the farms have to be checked almost daily to make sure there is enough water for all the animals. It often happens this time of the year that porcupines gnaw through water pipes and then whole reservoirs can drain in one night to leave all the animals of that area without water. Two or three days without water for any animal, can mean disaster. Water in the Kalahari is an absolute essentiality for the existence of every creature. So... these are some of the things keeping us busy during our summer school vacation month.
As I was walking outside this morning, I thought of the wonderful privilege one has to be capable to WORK. Each of us tend to forget at times that we have to be thankful for health to do our daily work. And at the end of each year, one tends to do a certain analysis/evaluation of things done and achieved during the year. It is a prayer... "And let the beauty of the LORD our God be upon us: and establish thou the work of our hands upon us; yea, the work of our hands establish thou it." (Ps 90:17)
But we should never forget the real purpose of all our work on this earth: to glorify our Heavenly Father.
"...Let the grace of God in us produce the light of good works. And let Divine consolations put gladness into our hearts, and a lustre upon our countenances. The work of our hands, establish thou it; and, in order to that, establish us in it. Instead of wasting our precious, fleeting days in pursuing fancies, which leave the possessors for ever poor, let us seek the forgiveness of sins, and an inheritance in heaven. Let us pray that the work of the Holy Spirit may appear in converting our hearts, and that the beauty of holiness may be seen in our conduct…" (Matthew Henry Concise Commentary on Psalm 90:17)
Nothing of this current life and earth would have had a goal or wonderful, glorious end… if it hasn't been for the most precious gift of all times: Jesus Christ (see Meditation below).
"Our works are good when the will of God is the rule of them, and the glory of God the end of them; when they are done in his strength, and for his sake; to him, and not to men."
(Matthew Henry Concise Commentary on John 3:1-21)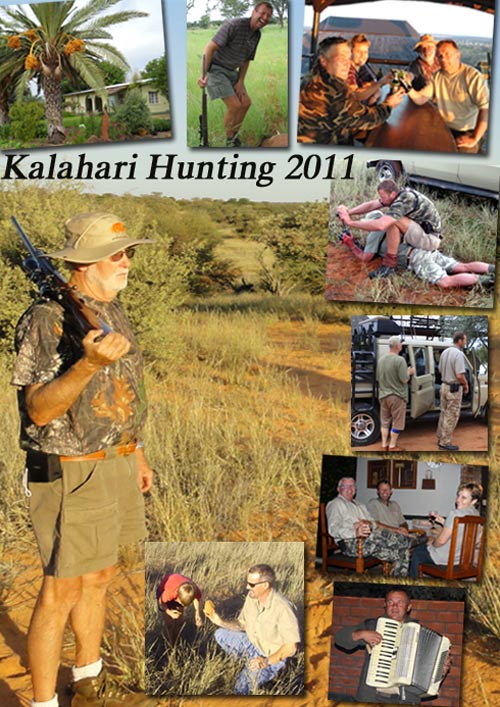 Thank you again for each of you who've hunted with us this year and with whom we could share our mutual love for the outdoors and nature.
"Some people ask why men go hunting. They must be the kind of people who seldom get far from highways. What do they know of the tryst a hunting man keeps with the wind and the trees and the sky? Hunting? The means are greater than the end, and every hunter knows it."
~ Gordon MacQuarrie, 1939
We wish you a special Christmas time with family and friends and may the love of our Heavenly Father, through His Son Jesus Christ, be a reality in your life.
We also wish you a Happy New Year: 2012!
Predators keeping us on our toes
During recent months we've had more and more problems with predators, especially Leopards and Black-backed Jackals. Most farmers in our region experience this dilemma. Numbers of these animals are definately increasing.
On Uitspan we had three Leopards in four month's time. These cats killed livestock, also on adjacent farms.
Below are two pictures of leopards killed in July and August this year. Further down in the Newsletter, is a story about Michael and Jan-Hendrik hunting Jackal. With that story is a picture of the Leopard hunted in October.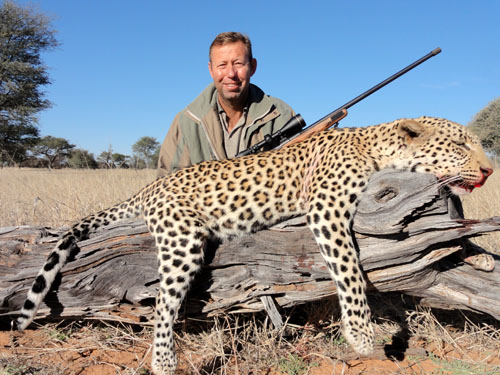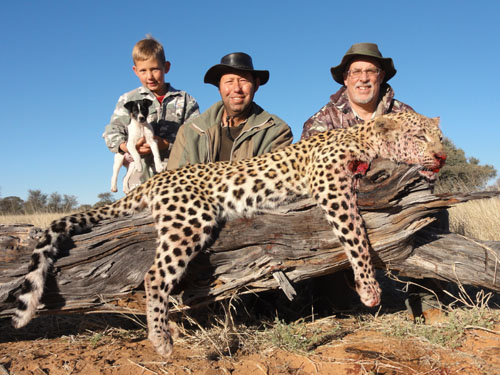 ---
Kalahari Wallpaper

Exclusively for you, our subscribers:
---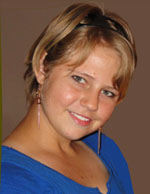 An Interesting Fact
(Our daughter Maria is 13 years old and I asked her to write down an interesting fact about the Kalahari or any of its animals for every issue of our Newsletter. I'm sharing it as she wrote it down.)
The farmers' foe
In the Kalahari we have an animal called the Black-backed Jackal. This specific jackal is well-known in all parts of Namibia and there are many of them.

In places where jackals are not being hunted or disturbed, they can be seen any time of the day. Usually black-backed jackals avoid the heat of the midday, so it only hunts early mornings and late afternoon. They mostly live alone, or in small groups, but the social structure in large groups are never very good, due to fighting and domination.

When the jackal is after small prey, he would walk slowly, listening and looking carefully. When prey is located the jackel would pounce with a high, curving leap and pin down its target, biting it across the back. This is a very old trick and common among the black-backed jackals.

Most of the time packs of jackals would attack an old or sick impala from a herd, biting the most important veins of its neck and belly.

These predators could be very damaging to farmers. They kill livestock, which causes huge losses for the farming business.

Indeed no farmer's friend!
(These pictures were taken by Gené Braaksma. Thank you, Gené!)

The Kalahari will reveal itself
to only those who
seek with a true heart...
---
Hunting Pictures: May and June 2011
Mészáros and Márkos from Hungary
Mészáros and Márkos from Hungary hunted with us in May this year. Dawie guided them. At the same time, we had Joe and Michael from USA who was guided by Michael. The Hungarians and Americans could share their hunting experiences every night around the campfire...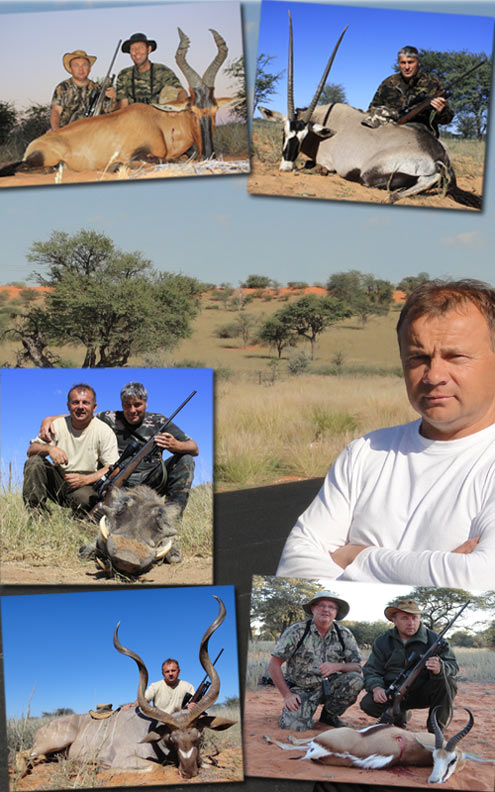 Above: Pictures of Mészáros and Márkos's Namibia hunt. They hunted 2 Warthog, 2 Oryx, 1 Impala, 1 Kudu, 2 Springbok and 1 Red Hartebeest.
---
Joe Cabaniss and Michael Smith from USA
Joe and Michael stayed a few days longer after the Hungarians left. This is the second time Michael hunted with us. The previous time he brought over his children Kyle and Allison.
We had a great time with these hunting friends!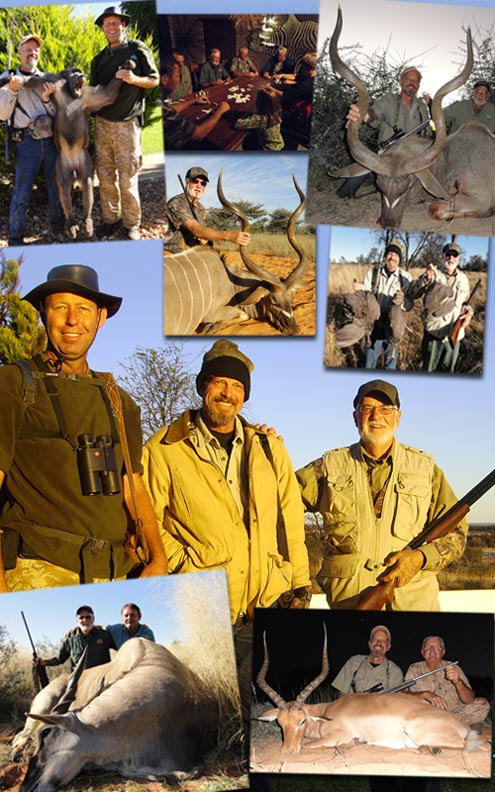 Above: Pictures of Joe and Michael's Namibia hunt. Joe got 1 Impala, 2 Springbok, 1 Gemsbok, 1 Blue Gnu, 1 Kudu, 1 Steenbok, 1 Red Hartebeest, 1 Eland and several Jackal. Michael hunted 1 Kudu, 1 Blue Gnu, 1 Steenbok, 1 Impala, 1 Baboon, 1 Warthog and a Jackal. Both of them did some bird-hunting also.
---
The Rivas Family from USA
Orlando and Victoria Rivas and their children OJ, Brianna and Sophie hunted with us in June. They took a short trip to Swakopmund and Sossusvlei before their hunt. The started hunting in the Khomas Hochland area for 2 Mountain Zebras. From there they came to the Kalahari and hunted 2 Springbok, 2 Steenbok, 2 Kudu, 2 Gemsbok, 1 Red Hartebeest and 1 Black Wildebeest.
Above: Pictures of the Rivas family, hunting in Namibia.
---
Top Gemsbok Trophy
We already shared this special trophy in the previous Newsletter. It is the top trophy in Uitspan's history.
Mr. Orlando Rivas was the lucky hunter. It will be the new Namibia nr.2 Gemsbok. The Namibia nr.1 Gemsbok scored a total of 281cm. This one scored 278cm. It means a difference of 3 cm on the total. The longest horn measured 47.5 inches.
Indeed a once-in-a-liftime trophy.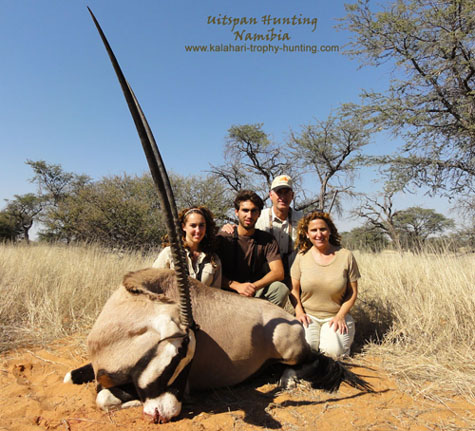 Above: The Rivas family with Orlando's special Gemsbok.
---
In the next issue of our Newsletter, we'll share hunting pictures of
Terry and Kay Hoitink from USA
Gené and Erin Braaksma from USA
We took Terry and Kay to Kgalagadi Transfrontier Park and Gené and Erin to Etosha. So many special pictures were taken. We have to leave those for the next issue.
---
From the PH...
You Have to Think Like a Jackal!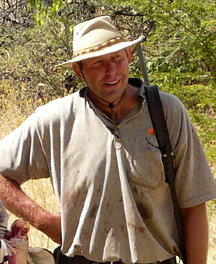 "My grandfather, my father, myself and now also my son grew up in a world where you have to be on the lookout for tracks... predator tracks. You have to be able to identify and analyze immediately: when and how long has it been here? Where does it come from, where is it going, how dangerous is it and what damage can it do?
Then you have to eliminate and it must be done effectively. But because not two incidents are the same, it usually takes a lot of organization, determination, perseverance, good tactics and an endless resource of knowledge and experience. The main ingredient of the recipe is what my father taught me: If it is a jackal, you have to think like a jackal and if it is a lion, you have to think like a lion.
When you're young you wonder: how does a jackal think? All I knew was what my father thought of a jackal and what all the other farmers thought of a jackal and every other thief who catches their sheep. It doesn't matter if the thief had four or two legs, if he stole and left a track, he will be tracked. And then he must watch his steps!
I remember a jackal hunt of three days long. It lasted from sunrise till sunset with an entourage of vehicles, trackers, horses, ponies and dogs. To stay on the tracks of the sliest animal on earth, leaving a track smaller than an average dog, every day for between 30 and 80 kilometers (± 18 to 50 miles), can test your perseverance. Like my brother in law usually says, "It makes the bravest man yellow."
It reminds me of a story of late Jan Spies (a legendary storyteller of Namibia) about a jackal hunt of long ago (with only horses and dogs). The farmer started on the tracks of the jackal very early that morning and as he crossed into other farms, more farmers and dogs were added to the hunt. The problem with all the dogs was that they were all kinds of breed and then also a mixture of bitches and males. And on this specific day there was a bitch on heat. And that was the start of the end. When the jackal appeared, all the dogs went after it. The horses, who were very tired and footsore at that stage, could not keep up. The hunters had to ask from farm to farm as they travelled where they had last seen the jackal and the dogs. That was when one farmer remarked: 'Yes, they all passed here a while ago, but what was strange was that the jackal was the second last one.'
Back to the term thinking like a jackal. You can only do that by hunting many jackals or what kind of predator it might be.
So it happened on 15 December 2011 that Jan-Hendrik junior and I found ourselves on the track of our arch enemy. My uncle, Flash, told me the previous day that he came upon a lair of a whole jackal family. They were on our other farm, bordering his. The female and three young ones were killed after they had killed a view sheep. The male was still on the loose, but Flash could not look for him because he had to go into town the next day.
Bad news! One jackal on a farm is one too many and with the thought of 5 jackals on my farm, I did not get much sleep. That four were dead, were of little consolation because one left is one too many. We knew that the male would come back to the lair for the rest and thus knew that the next day would be D-day.
With Flash away for the morning, and my father in Windhoek, the only ones left were Jan-Hendrik and I as well as three trackers. I was on a quad bike with my CB radio and Jan-Hendrik (9 years of age) behind the wheel of my Land Cruiser. He has been driving since he was six years old and was my right hand on many trophy hunts, but this was another cup of tea. He would have to stay with me, follow my orders closely, organize the hunt from his side and by means of the CB radio help to coordinate the lot. Today would be his initiation so to speak.
Most of the day was spent looking for tracks and following it. Finally at 11 o'clock we found him jumping out from under a bush. The trackers ran, I charged on the bike, but Jan-Hendrik is missing. I urgently called on the radio and what did I hear? "Daddy somebody was looking for mommy on the mobile." I was angry. At my own house we cannot always find a mobile signal, not even with a booster and here, in the middle of nowhere, in the middle of a jackal hunt, a signal found him! I was not amused and told him so and also that he had to prioritize and stay with me.
For the rest of the hunt he was there. I taught him when to drive in front, when to stay with the trackers and also to stop in the shade of a tree in the middle of the day for the dog in the back. At one o'clock father and son stopped under the biggest Camel Thorn tree we could find and had a welcome lunch packed by mother. There I had the chance to answer all his questions, talked about the rest of the day and then I saw it: He was now thinking like a jackal!
Late afternoon, with Flash back in the hunt and another neighbor lending a hand, the jackal finally jumped out right in front of Flash. With my CB radio in my pocket, I didn't hear them calling me on the radio. However, Jan-Hendrik used the speed of the Cruiser, his voice that could be heard a kilometer away and enough body language, to get my attention. The race went wild and the adrenalin went higher. Finally the jackal succumbed. The joy of the hunters had no limits. Afterwards Flash told me that he was very worried about Jan-Hendrik when the hunt was on its highest and very rough. He looked around but big was his surprise when he saw the Cruiser right next to him firing on all six cylinders.
Jan Hendrik's face told the story. He was very satisfied and immediately started with the replay of the day's events. On our way back he asked: "Daddy did I help you today when I drove the Cruiser?" My answer was that of a very proud father: "Yes, my son, today you meant a lot to me." And my thoughts took flight. I thought of the wonder of being a father to my son. To teach him to think like a jackal and I thought of my own father who is thinking like an old jackal by now.
And I know why fathers and sons worldwide hunt together."
~ PH Michael Duvenhage,
Uitspan Hunting, Namibia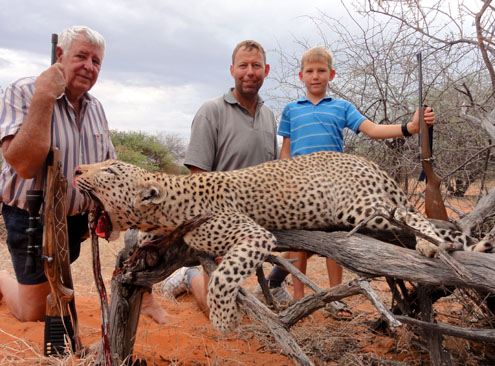 Above: Three generations hunting predators. This leopard was hunted in October this year on Uitspan. It killed some lambs.
"I go to nature to be soothed and healed, and to have my senses put in order."
~John Burroughs
---

Kalahari Videos
Here are a few videos we selected for you to watch. These will bring the Kalahari home to you!

Hunting Reviews...
Previous Kalahari Hunting Reviews shared: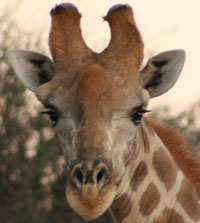 Contact us...
Contact us here if you are interested in hunting with us in Namibia.
You are also welcome to let us know if you would like a reference list. To keep it confidential, we do not publish the mail addresses of our hunting clients on the web.

---
Any comments on Kalahari Hunting News?
It is always great to get feedback.
So... please take a moment to comment here!
---
Spiritual comfort... A Well of Water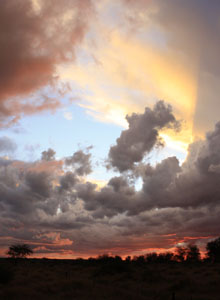 "But whosoever drinketh of the water that I shall give him shall never thirst; but the water that I shall give him shall be in him a well of water springing up into everlasting life. "
~ John 4:14
God's Wonderful Gift to Us
Read Psalm 40

The angel said it, and by faith we accept it and are comforted by it. He said, "Fear not; for behold, I bring you good tidings of great joy, which shall be to all people. For unto you is born this day in the city of David a Savior, which is Christ the Lord" (Luke 2:10, 11).

David, although he did not see this truth as clearly as we do, wrote: "Many, O Lord my God, are Thy wonderful works which Thou hast done, and Thy thoughts which are to usward; they cannot be reckoned up in order unto Thee: if I would declare and speak of them, they are more than can be numbered" Psalm 40:5.

Is there a more precious gift than God's Son? Can you think of a more wonderful work of God than this coming of His Son in our flesh, to represent us and take away our guilt, so that we can enter into heavenly glory? Did you receive any other gift today that can in any way and to any degree compare with this gift of God's grace?

In the measure that we see our sin and guilt, in the measure that we see our hopeless condition, the birth of the Savior is a most wonderful gift of God. And although there are a few Christmas carols that praise God, by all means sing these words:

O Lord my God, how manifold
The works which Thou hast wrought,
Oftimes Thou hast bestowed on us
Thy care and gracious thought.
Thy works and thoughts most wonderful,
If I of them would speak,
Cannot be numbered, and in vain
To set them forth I seek.


What a wonder that gift is! Not only was it a virgin birth — a miracle we could never begin to perform — but this wonderful work of God did so much for us sinners! For us who wanted to become like God (Gen. 3:1-6), He became like unto us, so that He could save us from our sins and make us spiritually like unto His Son! What a loving thought of God to us!

You cannot measure this wonderful gift. You cannot weigh it or set a price upon it. But because of it, we can with the angels cry out: "Glory to God in the highest." Fill the day with praise to Him.
---
We thank the PRCA, who made this Daily Meditations of Rev. Heys available for our Newsletter. Read more about their missions, literature and wonderful publications on their website.
Click here to visit the PRCA's site.
Take a moment and listen here to an online audio sermon.
Read here articles on several subjects and what Scripture says about it.
---
If you like this e-zine, please do a friend and me a big favor and "pay it forward."

If a friend DID forward this to you and if you like what you read, please subscribe by visiting...Kalahari Hunting News or leave us a message here!
---

Till next time...
"Blessed is every one that feareth the LORD; that walketh in his ways. For thou shalt eat the labour of thine hands: happy shalt thou be, and it shall be well with thee."
(Ps.128:1)
Kind regards from
Uitspan Hunting Ranch, Namibia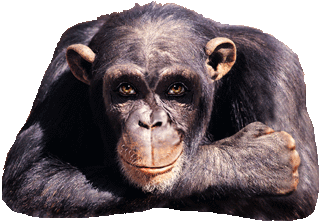 ---